door 3 gallery proudly presents: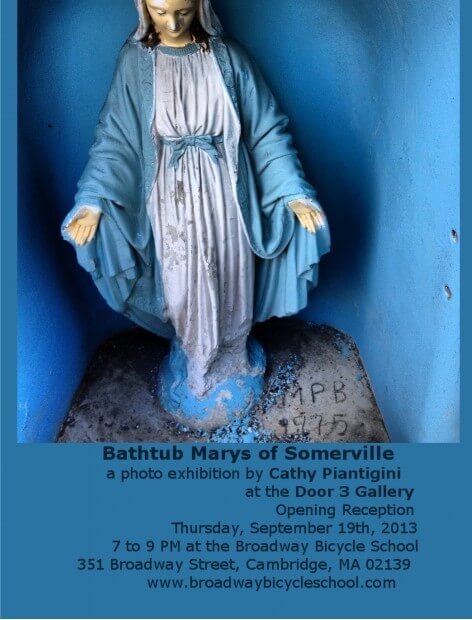 Join us on Thursday, September 19th, from 7 to 9 PM for an opening reception for the photographs of local artist, Cathy Piantigini.  This body of work examines front yard religious iconography in the Somerville area.  Mary and Jesus statues are often combined with old bathtubs, half-buried in the ground, to create diminutive and personalized grottos.  Piantigini's work stylishly documents these little monuments, paying homage to their aesthetics while at the same time probing their peculiarities.  Light refreshments will be served at the opening.
If you can't make the opening party, the gallery is open during Broadway's regular business hours.
If you would like to share your art  – please get in touch!
send an email to  door3gallery@gmail.com