Posted on June 16th, 2012 by Broadway Bicycle School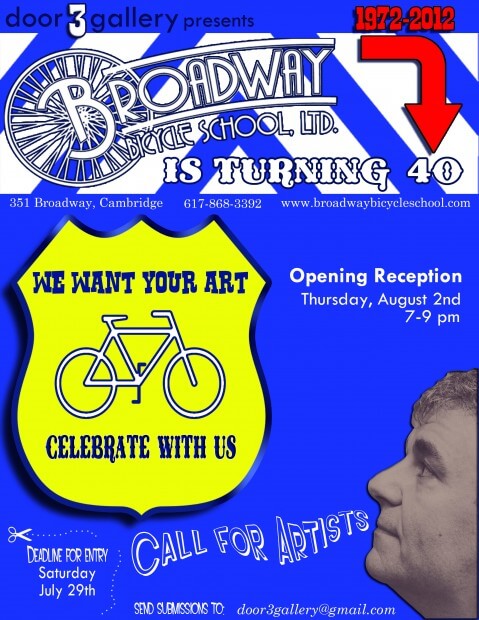 Did you know Broadway Bicycle School is celebrating 40 YEARS as a collectively run bike shop!?
yeah – we can't believe it either…. but this is gonna be one heck of a party!
In conjunction with the anniversary celebration, Door 3 is gonna open wide its doors for an
OPEN CALL FOR ARTISTS
 We will be hanging a Group show  and are looking for dedicated participants who want to submit any and all pieces for consideration. Share your art but also share in the longevity of Broadway Bikes!
"Broadway is Turning 40"
Opening Reception
Thursday,  August 2nd 2012
7pm-9pm
Feel free, feel freaky, don't be shy – -and send in those submissions!
Deadline for entry: Saturday, July 29th
Do Send Submissions to: door3gallery@gmail.com
Read more news from Door 3 Gallery.