Posted on June 13th, 2012 by Broadway Bicycle School
This year's Bike-A-Thon had 438 riders and raised $105,000 to support the work of Bikes Not Bombs! Between the four routes, Bike-A-Thon riders collectively rode 13,123 miles on June 3rd .. that's approximately more than half way around the world!
What were they riding for?
Bikes Not Bombs uses the bicycle as a vehicle for social change. They reclaim thousands of bicycles each year.They create local and global programs that provide skill development, jobs, and sustainable transportation.Their programs mobilize youth and adults to be leaders in community transformation.
Sunday, June 3rd marked this year's 25th Bikes Not Bombs  Bike-a-thon. Broadway Bicycle School is proud to have been there pedaling in force. How many Broadway mechanics were on the road?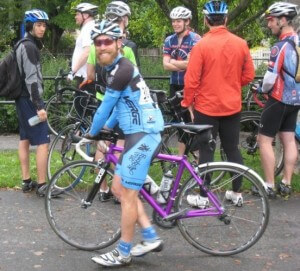 Let's start with David Wilcox –  He's an amazing wrench as well as a long time supporter/ board member of Bikes not Bombs, and co-owner of Broadway Bicycle School. He races fast and led the BCU/$50,000 Team through the 65 mile ride, keeping at a steady 22mph!
How about a Team Shark Attack! — Kate,  SJ and crew donned homemade costumes and devoured the 65 mile ride, winning Best Costume and Spirit Award – hands down.
Then Team Dennis hit the pavement for the 40 –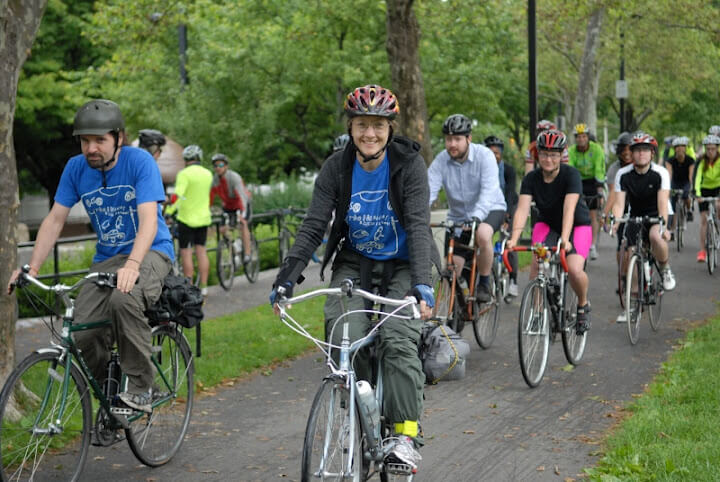 It's not too late too contribute to this great organization! You can donate to Bikes Not Bombs here.
Thanks to all fellow mechanics for manning the shop while we went out to ride!
Read more news from News.