Posted on August 19th, 2012 by Broadway Bicycle School
Recently found on the internet is this amazing custom flask by local artist and BostonBiker.org host with the most! Made for some lucky member of the Broadway Bicycle/Igleheart Cyclocross Team – you can order custom headbadges for your bike. Check out his other work here at Futurecrash.com also keep an eye on his blog,  BostonBiker.org to keep up to date on local events and news relevant to the Boston Cycling Community. Beautiful work Shane!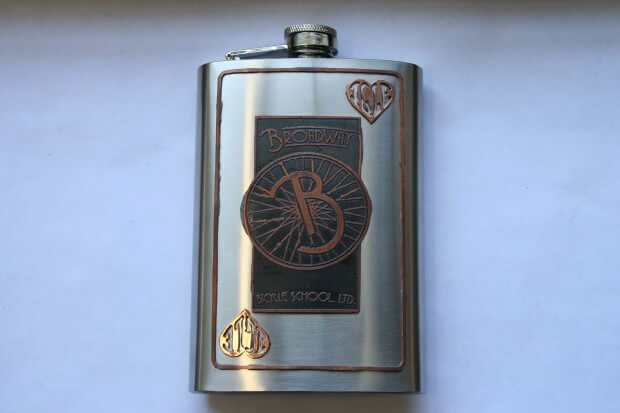 –
Read more news from News.