Posted on March 7th, 2012 by Broadway Bicycle School


Broadway Bicycle School has decided to jump into the 21st Century~! Maybe you've seen the signs at your favorite retailer – Level Up is a new way to pay for your purchases and it is expanding nationwide.
If you have a smart phone, you can now use it to complete transactions faster than a credit card. You can download the app, register for your personal QR code, link up your payment method and just scan your phone at checkout. You will automatically receive credits for purchases and be alerted to other businesses locally who are also participating. You will instantly receive a digital receipt for your payment displaying your savings!
To make it even better, we have included a loyal customer discount. As soon as you reach $150 spent at Broadway – you will automatically receive a $15 credit! All of this is kept track of through Level Up so you don't have to.
Get ready for spring and use your smart phone even smarter!
Here's an in-depth overview of how it works …
Feel free to stop by and ask us more questions. puppy is not for sale   😉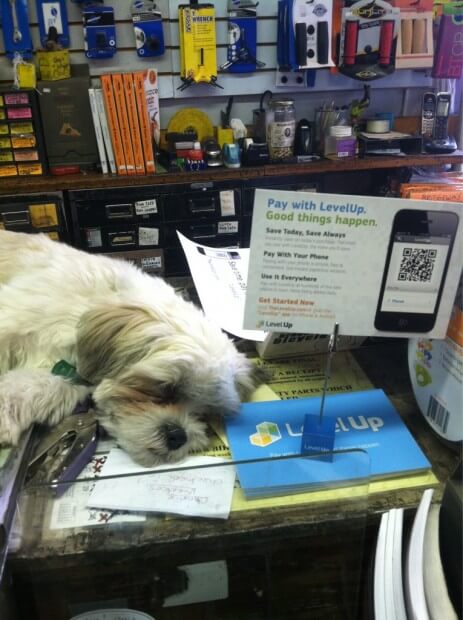 Read more news from News.