Posted on October 8th, 2013 by Broadway Bicycle School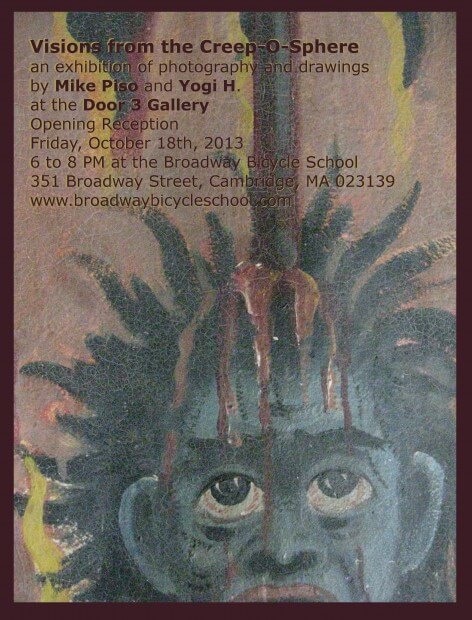 Join us on Friday, October 18th, from 6 to 8 PM for an opening reception for scary new work by local artists, Mike Piso and Yogi H.  A selection of photographs and drawings will be on display in the Boston area's most intimate gallery setting.  Light refreshments will be served at the opening.
Read more news from Door 3 Gallery, Events, Exhibitions, News.