Posted on August 2nd, 2011 by Broadway Bicycle School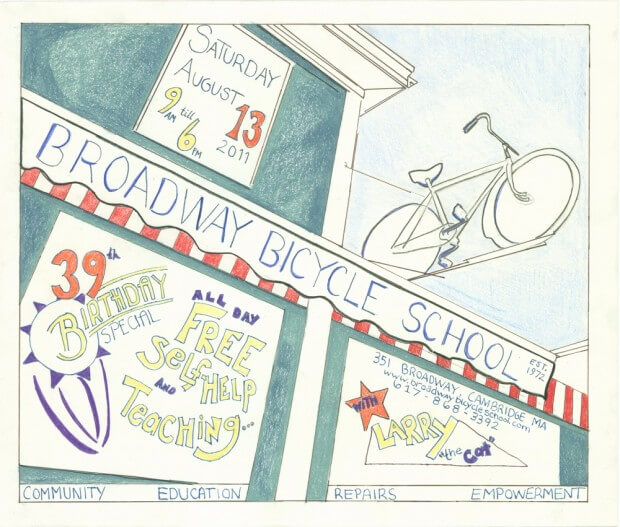 Broadway Bicycle School is turning 39! Help us celebrate our big day by stopping by the shop this weekend.
Saturday, August 13th 2011
9am till 6pm
Free Self Help and Teaching ALL DAY LONG! (maximum time with your favorite mechanic is 1 hour, sorry – gotta spread the love).
Sing a little, learn about your bike, have some cake and refreshments!
Special guest appearance by the neighborhood cat — if we're lucky!
Seriously – you don't want to miss this. . . because you know it's tax free weekend too..  so you could save a bundle while partying down.
Read more news from News.