Posted on November 14th, 2015 by Broadway Bicycle School
As the days get shorter, many of us here at Broadway are setting up our hub dynamo-powered lighting systems. Instead of relying on batteries (rechargeable or otherwise), these lighting systems draw power from an electrical generator in the front hub. You power the lights with your legs!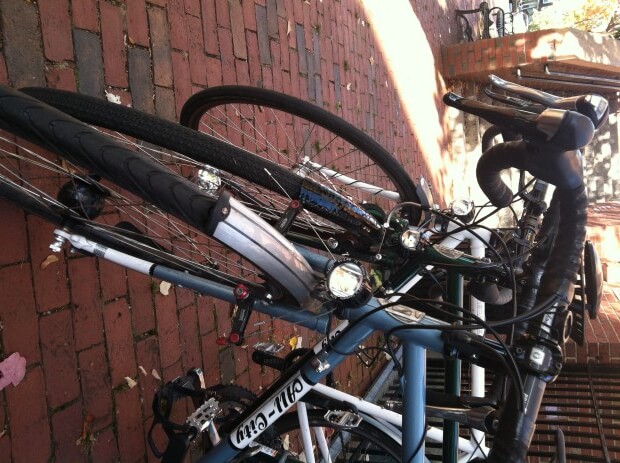 Some advantages of a dynamo light set-up:
Never having to worry about your batteries running out.

Battery-operated lights tend to fail or blow through batteries more quickly in cold weather — exactly when you need them most often.

USB-rechargeable lights are getting brighter and hold their charges for longer than ever before, but if your commute is half an hour or more, they still have to be recharged a couple of times a week in the dead of winter.

No need to remember to remove the lights when you park your bike somewhere. These lights are less likely to get stolen than battery-powered lights partly because they bolt onto your bike and partly because they're typically located in a less visible spot (right above the front wheel instead of on the handlebars).
Fumbling around with gloves on to flip the switches or push the buttons on conventional lights is a pain. A dynamo light is on when you're riding and off when you park — no fumbling required.
We've done a bunch of custom light set-ups and would be happy to geek out with you about yours if you're interested, but this year we're also offering a package deal covering parts and labor for some high-quality Busch & Muller lights and a hand-built wheel with a Shimano generator hub. The package  has all you need to get going and starts at $350.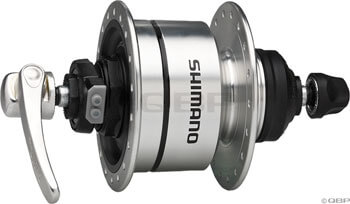 Read more news from News.