Posted on May 4th, 2016 by Broadway Bicycle School
This just in! We are adding a raffle to the mix for our annual Pancake Breakfast. Ticket are $2 each or grab a 6 pack for $10. All proceeds will go to the Cambridge bicycle advocacy group the Green Streets Initiative. Breakfast is on Tuesday May 17th 7:30am – 9:30am. Prizes include but are not limited to: 1 Basic Class Series, Lazer Roller MIPS, Brooks Grips, BiKASE Pannier, Lights, Water Bottles with more coming in by the minute!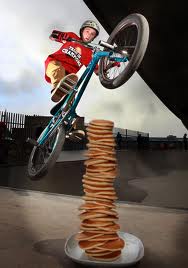 Read more news from News.