Posted on January 21st, 2012 by Broadway Bicycle School
HEY all you brave Boston cyclists out there in the slushy snowy slipprey streets.
We thought we'd be slow today because of the weather – but what a pleasant surprise when our shop is filled with folks taking the opportunity to work on their own bikes . Snow day, play day. Lots of fender installs, snow tires and general tlc insuring safe riding for the remaining winter.
Here's a shot of one customer who came in – worked on his bike, swapped out for a new wheel, rode around then came back for fenders!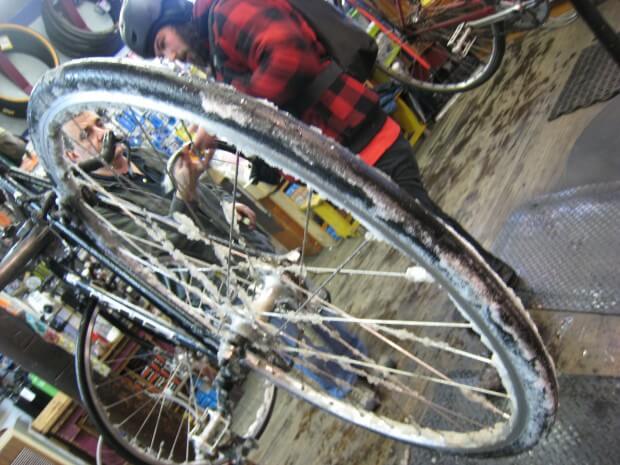 Lotsa fun. New classes have been scheduled – but if you want some one on one with a mechanic for specifics or particulars – feel free to come by. Snow days are great days to spend drinking free coffee and getting dirty with your bike!
Read more news from News.