Posted on August 13th, 2011 by Broadway Bicycle School
Just a reminder that Today is Broadway Bicycle School's 39th Birthday. We are growing up and want to share our love of bikes with you.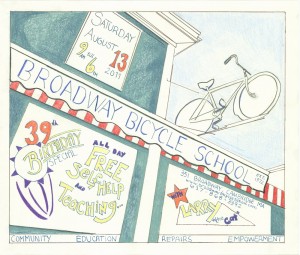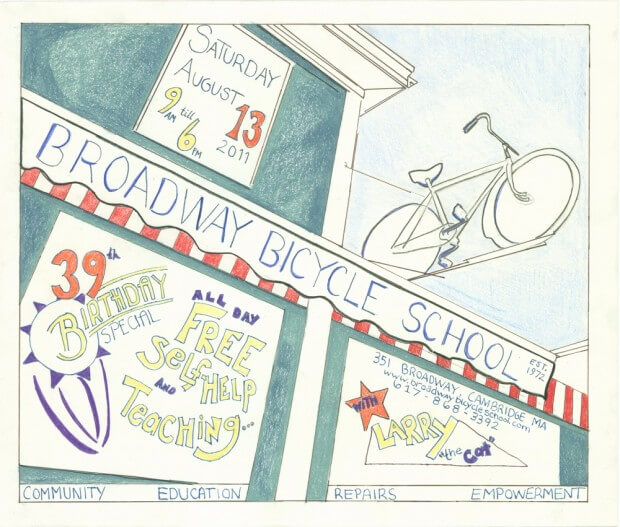 Stop by all day for:
Free Teaching
Free Self Help – use our tools, use our stands
Free Cake –  homespun with gluten free and vegan options!
Free valve caps
Free advice
See you Soon Today, August 13th , 9am-6pm
Read more news from News.