Posted on September 1st, 2016 by Broadway Bicycle School
Next Women and Trans Basic Bicycle Repair Class with be Mondays, 11/7/16 – 12/12/16, 6:30-8:30pm
The BASIC CLASS is for all levels, particularly those with little or no mechanical experience. Each class lasts two hours and meets once per week for 6 weeks. The class is divided into lecture and hands-on learning where the student works on their own bicycle. The hands-on exercises range from:
Class 1 – Fixing a flat;  Class 2 – Front hub adjustment;  Class 3 – Wheel Truing;  Class 4 – Brake Adjustment;  Class 5 – Sizing and replacing a chain;  Class 6 – Rear derailleur adjustment
The Women and Trans classes are identical to the co-ed classes except that they are taught by women/trans/femm folk in an intentional environment meant to empower women/trans/femm and all folks who have not benefited from male privilege.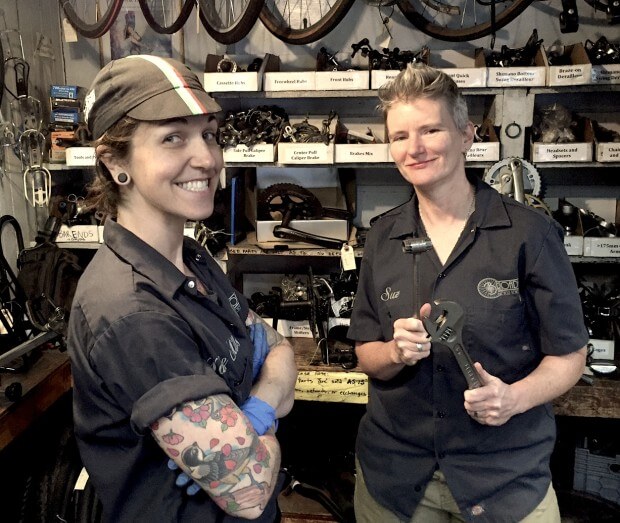 Read more news from News.