Posted on July 31st, 2014 by Broadway Bicycle School
The Door 3 Gallery is pleased to present new works by the local artist, Laura Quincy Jones in August.  Her show, "Watercolors and Wheels," features a series of limited edition reproductions of watercolor originals documenting the beauty and ephemerality of moments from the artist's life and travels.  Lush colors and sensuous line-work convey the personal and emotional impact of her unique journey through the world.  Join us for an opening reception on Thursday, August 7th, from 7 to 9 PM.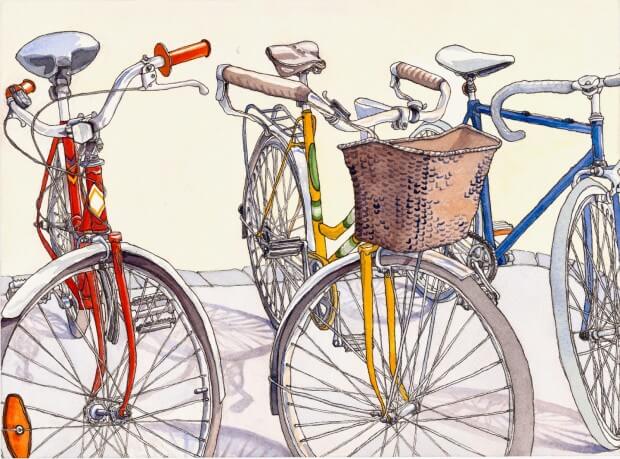 Read more news from Door 3 Gallery, Exhibitions, News.