Posted on October 29th, 2011 by Broadway Bicycle School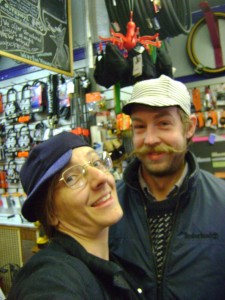 Just in time for the early snow, we are super excited to get a new shipment of Mr Nutter HATS!
Here's a VIDEO by Mister Nutter. Made in Beverly Massachusetts from recycled materials, these hats are super stylish and warm!
We ripped open the box and proceeded to try them all on so we guarantee they are awesome 🙂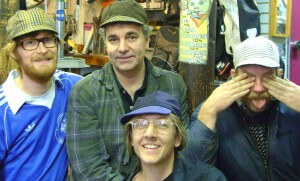 Here's Mister Nutter's shop on Etsy if you want to see more of his amazing creations. It's not too late to get some swim trunks.
Read more news from News.