Light & Motion Urban 550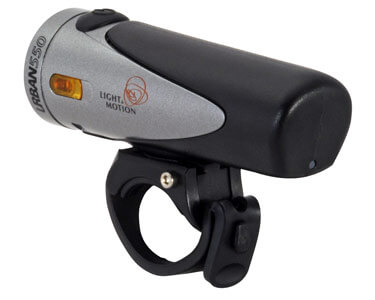 Our Most powerful light! Blazing 550 lumens will reveal the darkest trails.
Everything a bike commuter could ask for - powerful light system with safety side lighting and environmentally friendly USB rechargeable battery. Creating a new paradigm in bike lighting and safety.
Stay Visible: Cycle through the various beam options (High, Medium, Low, & Flash). To turn off, Press and Hold for 2 seconds. The Urban® line uses a single cell Li-ion cell carefully packaged inside the light. These products feature a new battery charge indicator that reliably reports the charge status so you know when to re-fuel.
Run Time (hours per charge)
High- 1:30
Med- 3:00
Low- 6:00
Flash- 18:00