Light & Motion Vis 360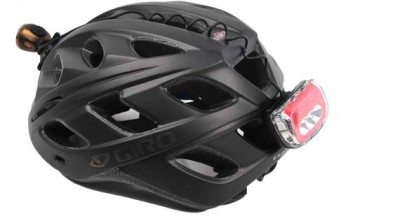 The Vis 360 is the first all-in-one light with a powerful headlight, amber side markers, and a 4 lumen tail light, all for a nicely balanced 130 grams that snap-fits to almost any helmet.
The Vis 360 is a remarkable new urban light that delivers full 360 degrees of visibility to the rider. At 130 grams complete, it is 32% lighter than the best selling bar lights on the market and its balanced fore/aft weight makes it barely noticed on your helmet. 72% of bike accidents occur at intersections. The helmet mount makes it easy to be seen and easy to signal cars without taking your hands off the bar.
Run Time (hours per charge)
High- 2:30
Low- 5:00
Flash- 15